New Old Grips For The Kimber
---
I bought these custom ivorywood grips from Esmeralda back in 2007 for one of my Colt Commanders. It looks like they may have found a new home on the Stainless Target II!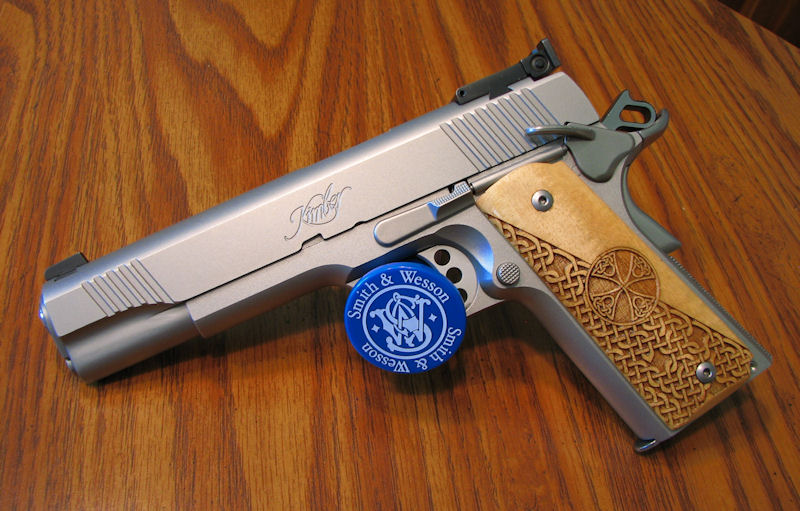 __________________
Steve: NJ State Trooper #3936 (retired 4/1/1991) Life Member: VFW, VVA, NRA
NRA-Certified Law Enforcement Firearms Instructor
Right way's the hardest. Wrong way's the easiest. A rule of nature like water seeks the path of least resistance. So you get crooked rivers and crooked men. Sheriff Hank Pearson (Rip Torn) in "Extreme Prejudice"