I've finally gotten around to installing some parts on my R1 Enhaned. I picked up this piece from a family member nearly brand new. I immediately ordered up a new set of grips, new mags and a Smith and Alexander magwell.
Grips are VZ OperatorII in Hyena Brown. Great grips, very sharp but not too much for myself
Magazines are Wilson combat 8rd with standard base pads.
The magwell install is incredibly easy. I'm really happy with the fit and finish. This magwell with is the government/blued/checkered version. Perfect match from the stock main spring housing so it matches the safety. The color is 100% matched to the gun frame. I followed the directions here:
http://www.youtube.com/watch?v=b9Wkla0eb7g
. Overall I'm really impressed with the way the weapon feels now. The mainspring housing now extends and fills my hand nicely. Hands down worth the money.
Here are the pics: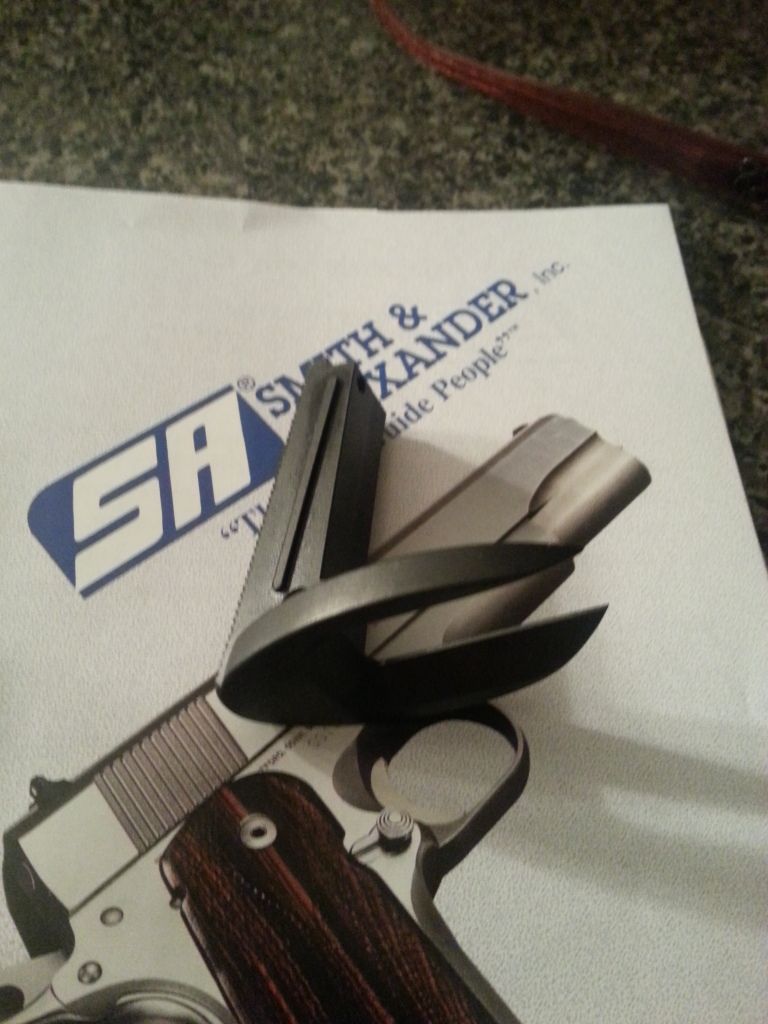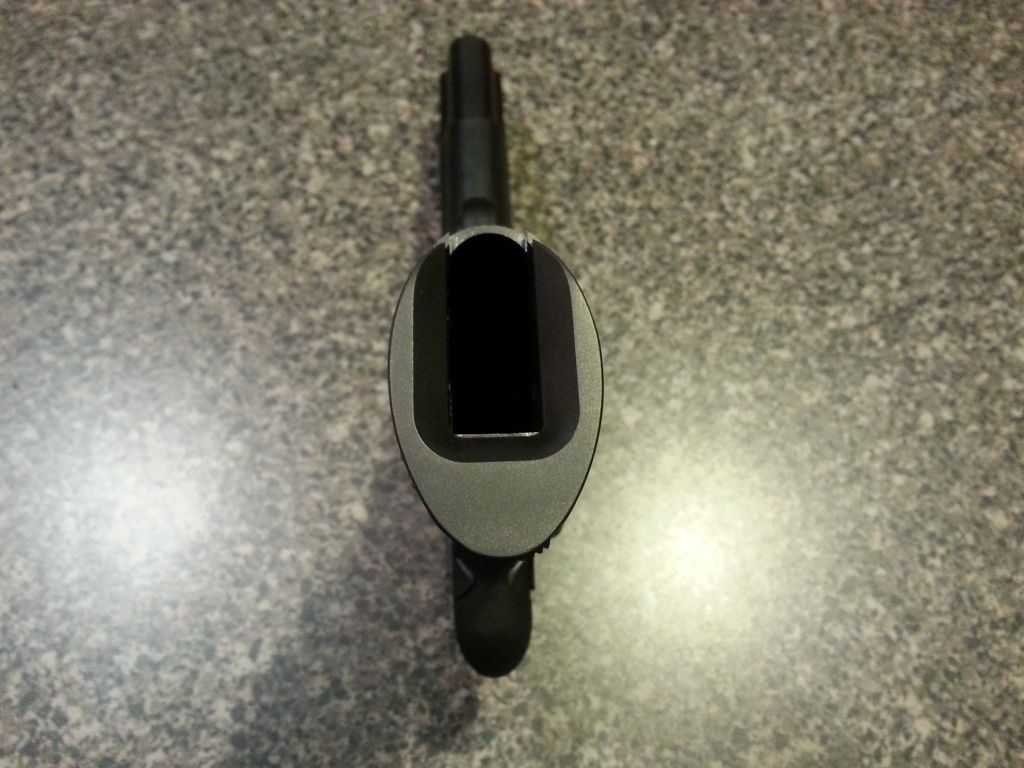 Remington mag: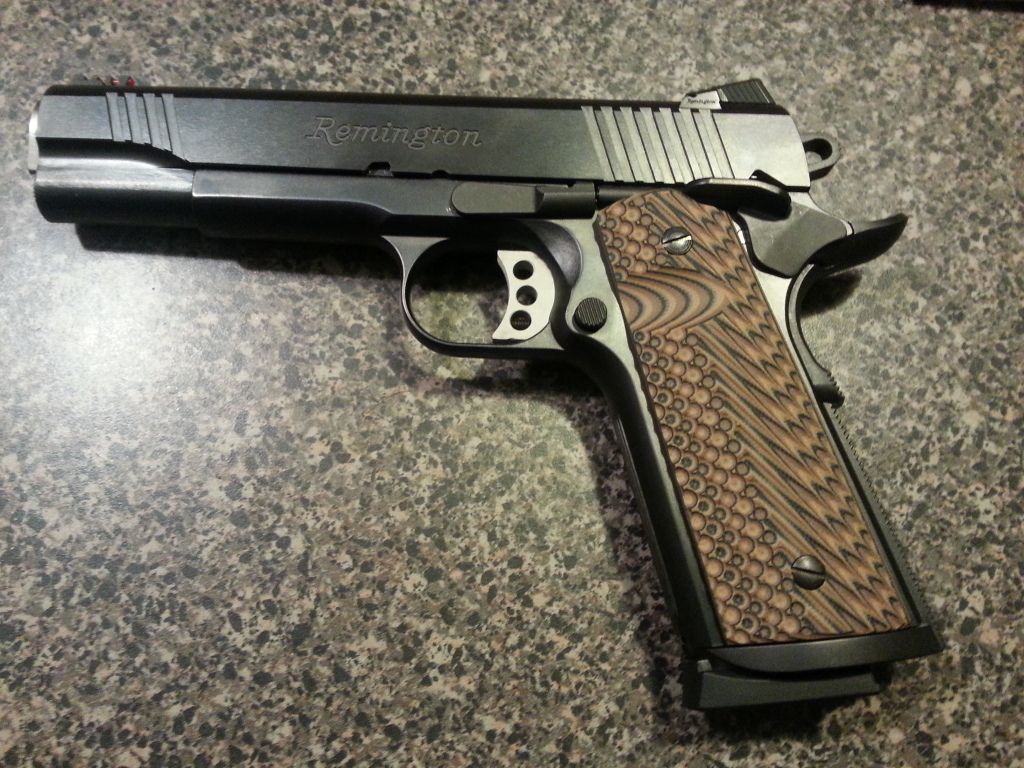 Wilson mag: