Well tomorrow at noon that is...I placed the order with George @ Gunslingers back in November 2011 & judging by the pics George had sent me it appears it was well worth the wait !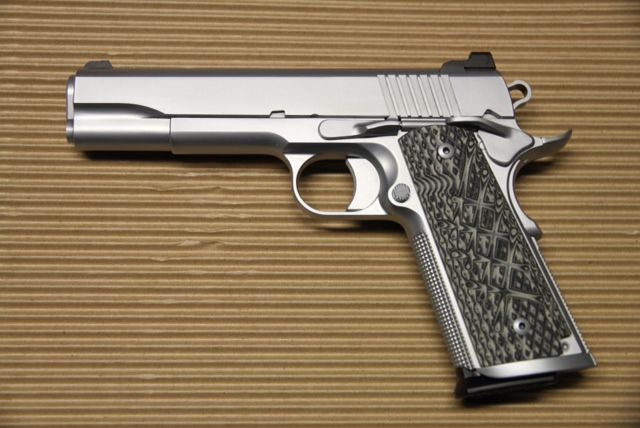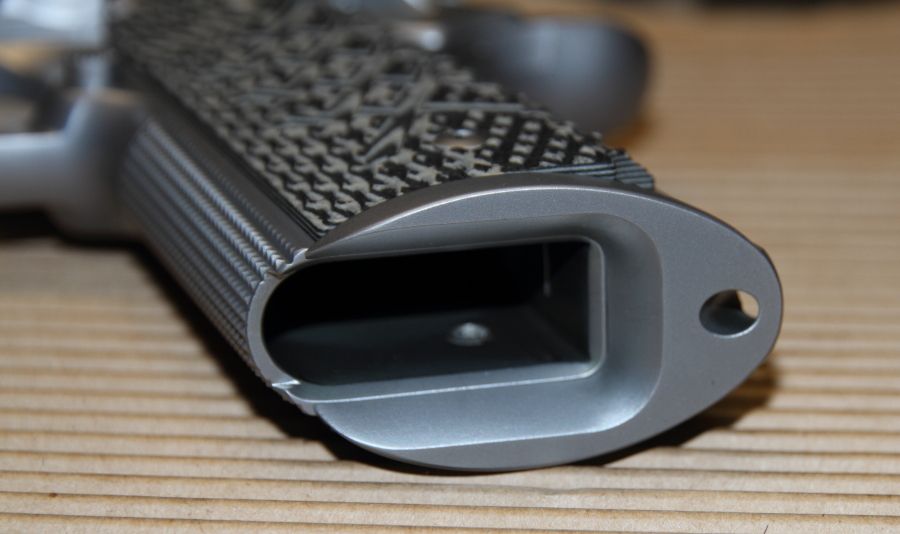 Options include:
Flushcut barrel along with slide stop.
Solid long trigger set at 4.125 Lbs.
GI sights.
Shredder grips.
S&A magwell.
Blended magwell.
Lanyard built into MSH.
Metaloy HC finish.
HC spare tuned extractor.
Plan to try her out tomorrow nite after work. I will post a report to follow