I have an Apex DCAEK that I use, and I wouldn't even think of going back to stock. The nice thing about Apex is that all of the parts are drop-in, and you get to learn a little more about how the parts interact if you install it yourself. Theres no sanding, polishing, filing, etc so if for some reason you ever need to send it back to S&W, drop the OEM parts in and presto, warranty intact.
One other mod I made to the trigger that I've come to really enjoy is stippling the trigger face. I have big mitts with long fingers, and I constantly found my trigger finger slipping over to the left when shooting a lot because there is no textured or serrated bits on the trigger face. Grip tape wouldn't stick due to the small surface area and pressure of firing, so out came the soldering iron. Now, normally I'm a little squeamish about stippling anything on a polymer gun, as I think it looks atrocious...but this was a purely functional mod.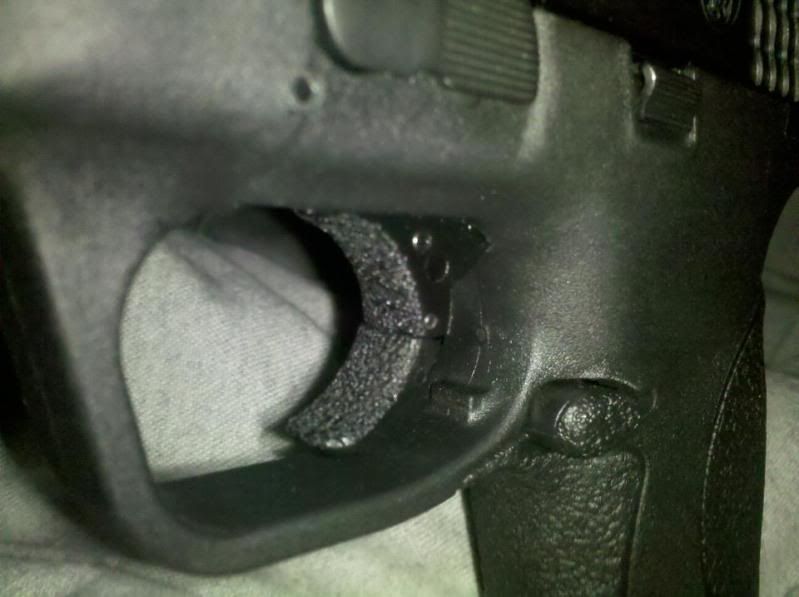 Presto. Added some texture to the trigger that won't come off, and it's mild enough that it's not abrasive to my finger after lots of shooting. Also, there is absolutely no involvement of the trigger safety - the hinged trigger still functions 100%. It's not for everyone, but it sure works for me.