Larry Davidson Chaos pattern grips on a hi-power
---
Waffled for a bit but ended up having Larry make a pair of these for a hi-power. Loved the look on a 1911 and will probably go with a set (or more) for my 1911s now that I've felt them. WAY more grippy than I would have thought.
Hi-power is a lightweight one customized by Don Williams (The Action Works).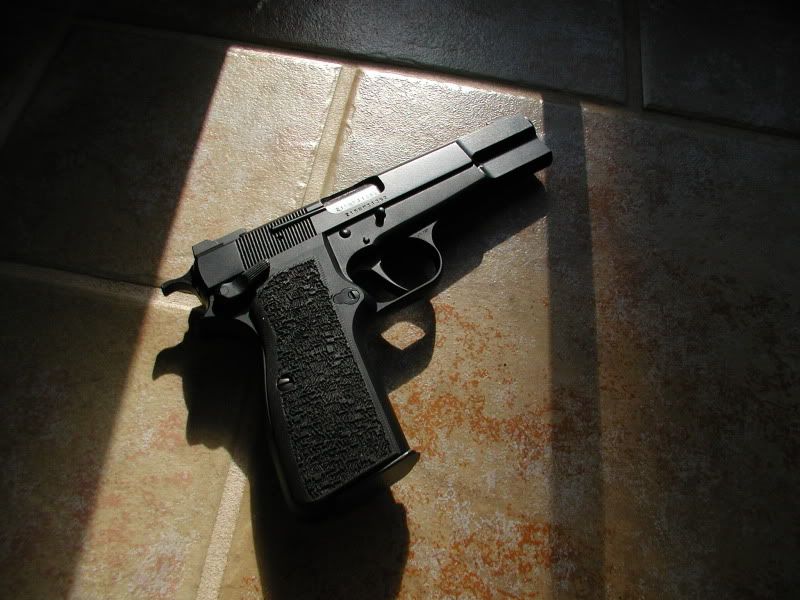 I'm wondering now if I could bribe Larry with enough money to have him incise the Chaos pattern into the front and back straps...
Excellent work, as always.
__________________
It is a joyful thing indeed to hold intimate converse with a man after one's own heart, chatting without reserve about things of interest or the fleeting topics of the world; but such, alas, are few and far between.

– Yoshida Kenko (1283-1350)