In my pistolclub we have an old loaner that been around and taken alot of use, abuse and neglect. The love and care hasn´t been plenty over the years.
(where can I find info on its age? serial nr 2782x ?) (Opps wrong # ..found the right one..K31368x)
I took it home for a lookover and some care.
It had some old pitting and even rust on topstrap and rear sight.
Alot of wear on the blue, and the bottom of the grip showed signs of that someone had used it as a hammer ?!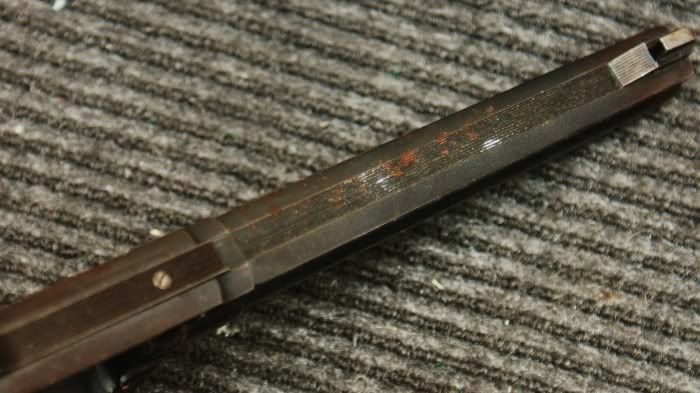 It was bone try and the build up of powder residue, lead and old gunk was massive.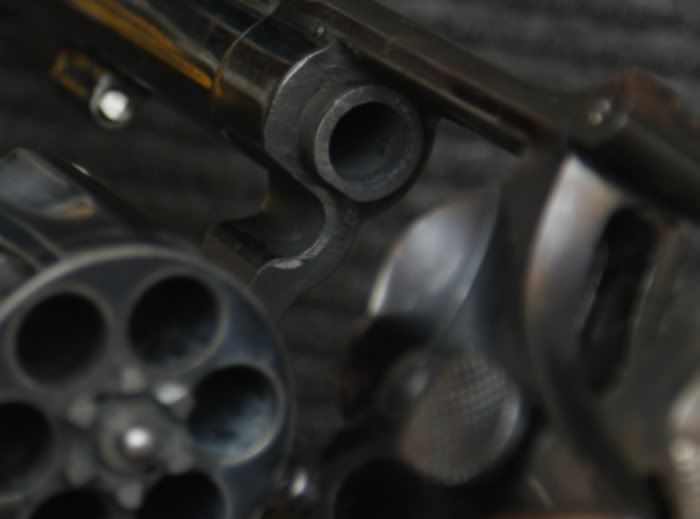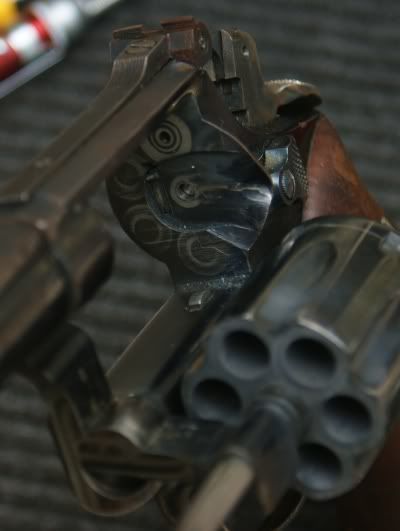 I tore it down as much as I could and dared..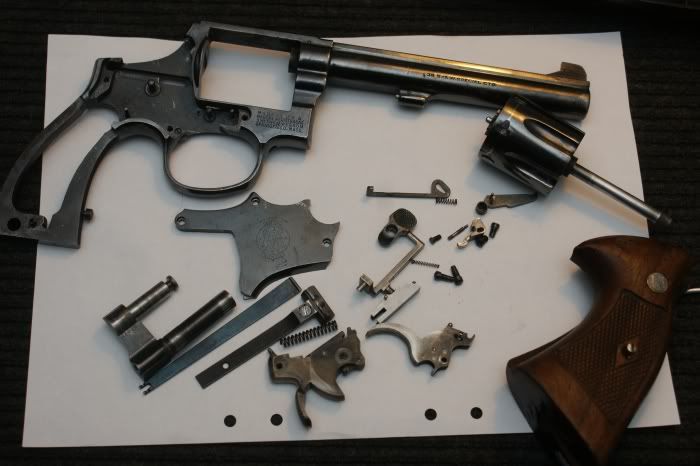 The internals were full of old gluey grease so I cooked every piece in my ultrasonic cleaner and gave it all a good scrub!
The chambers was so full och lead and carbon that I had to stuff them with cotton and soak with solvent for a few hrs.
When putting it all together again, I gave all internals a coat of silicone oil.
I think i got it right!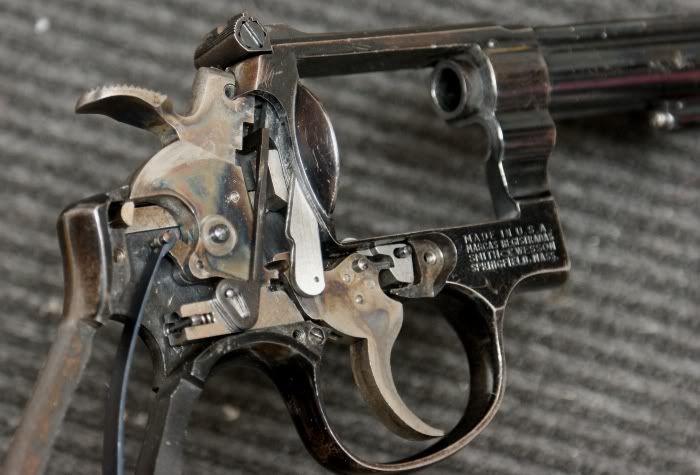 Unfortually I found some sad things..
One of the chambers has a bulge so that the brass get stuck, not to much of a deal, since the target discipline only count 5 rounds in each string so just skip that chamber.
But when cleaning out the barrel, I noticed that it had a bulge about 1½ inch from the muzzle!
Well, I could just cut the barrel, recrown it and move the frontsight and make it a nice little 4" . But that idea crumbled when I found another bulge in the frame end of the barrel too! Right above the ejector.
Also the timing is off, and the play in lock up is quite severe..
This gun has taken alot of abuse and right now I´m thinking if I should recommend the club a restoration with a new barrel + cylinder and finish,
or just scrap the old piece and get another one ?