I have a Colt .22 conversion unit that I use off a Springfield GI frame. It has the floating chamber. It is very accurate & reliable as long as it's kept clean otherwise the floating chamber can get gummed up with the waxy gunk that comes off of some .22 ammo when fired. When it starts to get gummed up it started to jam up but will work flawlessly once thoroughly cleaned again:
I also recently acquired a GSG 1911 .22lr. I have only added Hogue soft grip panels and a steel Colt barrel bushing to it. It has ~ 1,000 rounds through it now and has pretty much worked flawlessly. With the highest front site installed and the rear site adjusted correctly it is very accurate. When shooting it, I can routinely hit golf balls with it out at the 25 yard range. Most of the ammo I have been using in it has been American Eagle hi velocity 40 grain round nose and Remington Thunderbolt hi speed 40 gr round nose lead.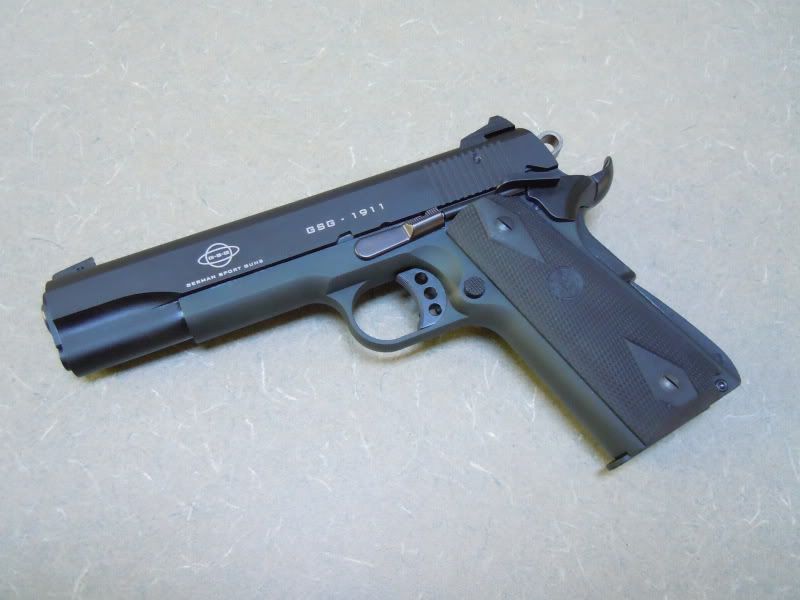 I recently did a test with my SA lower/Colt .22 unit to see if the GSG .22 lr magazines would work/function with it. I used the American Eagle and Rem Tbolt ammo. It worked flawlessly. There were no feeding or other issues.
Here are GSG 1911 [left] and Colt .22lr conversion [right] mags:
Top view: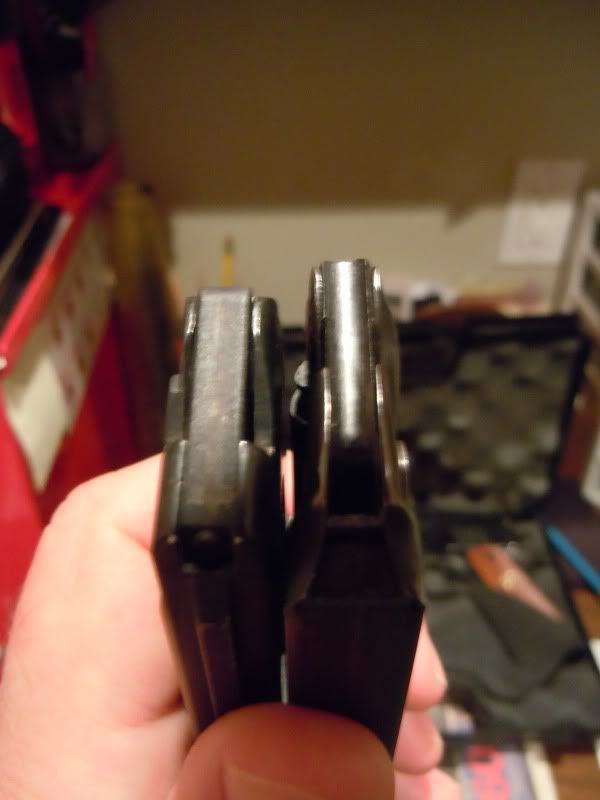 Profile view: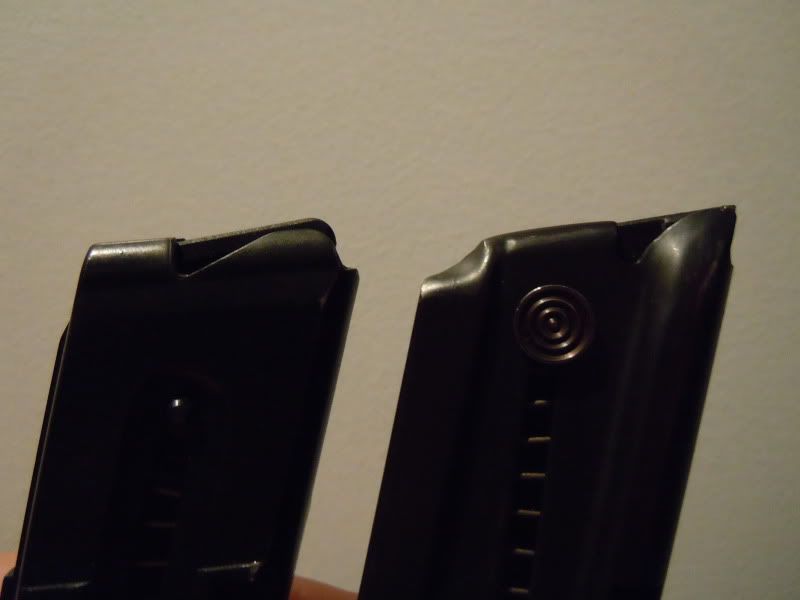 Note the Colt .22lr mag follower is dished & sits forward at the front top of mag body compared to the GSG 1911 .22lr mag follower, which is flat on top.
How a GSG .22lr mag sits in a GSG 1911 pistol:
I tried the GSG 1911 .22lr magazine in my 1911A1 frame that I use with my Colt .22lr conversion unit. The frame is a Springfield Armoury parkerized GI 1911A1 frame that I completed with my own parts. The slide stop is a Colt #2 which is correct for use with the Colt .22lr conversion unit. I noted that with the GSG .22lr mag inserted empty, when the slide is drawn back, the slide locks back on the Colt slide stop [as it is supposed to]. The magazine fits well & drops free when the mag button is depressed [as it does with a Colt mag].
With GSG 1911 .22lr mag in SA 1911A1 frame [with Colt .22lr conversion unit top-end]:
With Colt .22lr conversion unit mag in SA 1911A1 frame [with Colt .22lr conversion unit top-end]: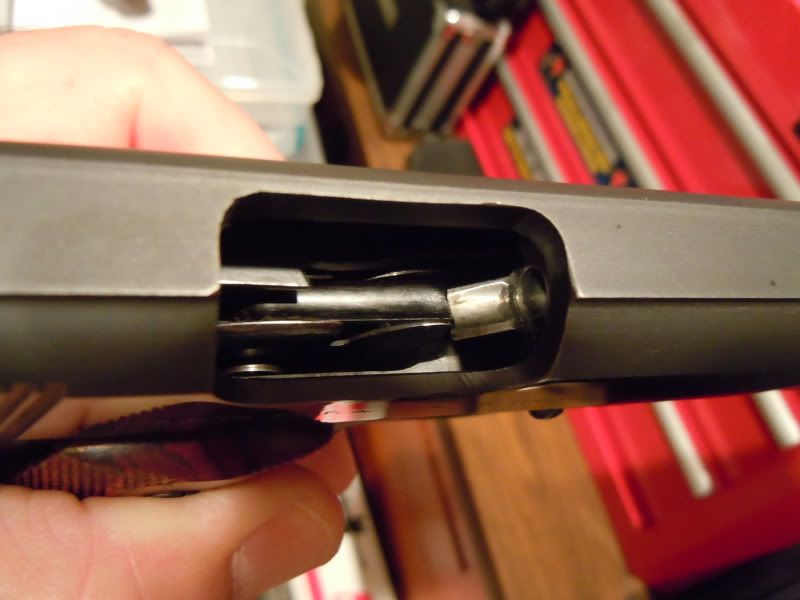 Even though there appears to be a bit of bullet jump for a .22lr round to chamber from a GSG 1911 magazine into the Colt .22 conversion unit chamber my actual field trials found that the GSG magazines fed .22lr ammo into the Colt .22 conversion unit effortlessly.
NAA.