Today it's the first time I post pics of my
Steyr Mannlicher SSG 69 PII in .308
here. This rifle always appealed to me, and as it is easy to find spare parts for it here as well as a knowledgeable gunsmith I decided to spend a little more and get this classic beauty. As far as optics is concerned i got a good deal on a Nightforce NXS 3,5-15x15, so this is what is on it now, mounted with the standard Steyr base and rings.
I'm sorry for the crappy pics, I didn't have daylight available any more. But I promise to post better pics soon. The group shown (100 metres) is not the best group I had
, but I think it is not too bad either.
It was the last group of the session I had last weekend where I used a business card of mine to cover the chewn out center of the target. This way it was easy to take it home and take a photo.
I haven't tried many types of ammo yet, but it seems that she likes Norma Diamond Line 168 gr. I do not shoot that much and I do not have the opportunity to reload, so for the moment I am going to stick with it.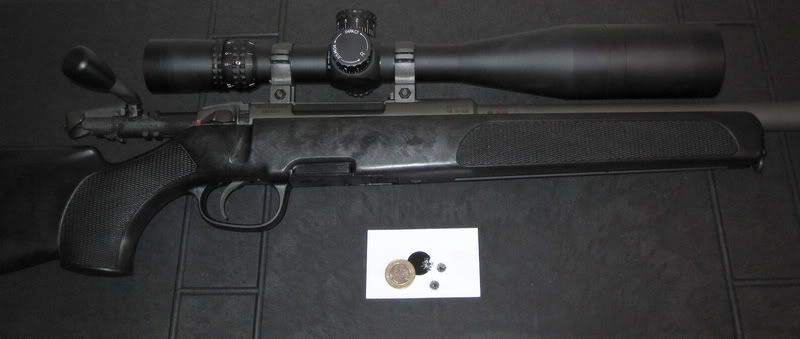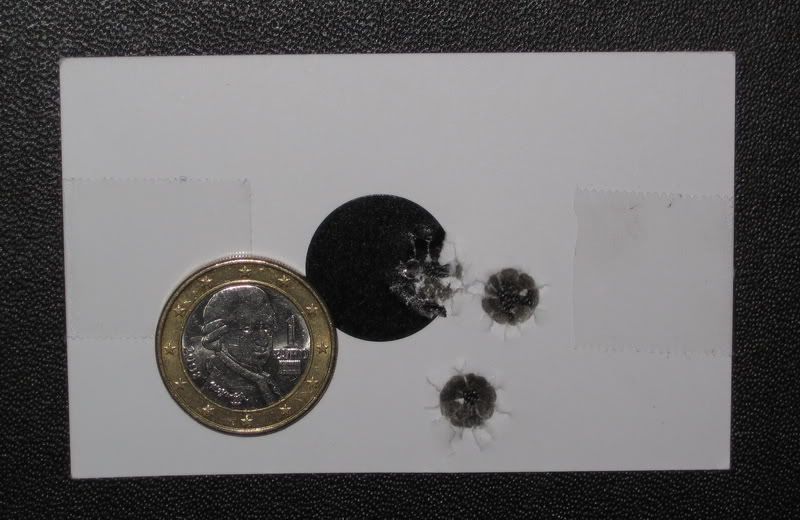 Thanks for watching!