Kamerer nailed it. If you even think you might want to shoot 45 acp's out of a blackhawk get the convertible.
http://www.ruger-firearms.com/Firear...&type=Revolver
As far as chamber throats and bore sizes go Ruger's have their own peculiarities. The barrels are .451-.452 normally "choked" at the barrel threads, and the chamber throats will mike .451 down to as small as .449. I've heard of some older models even tighter.
For shooting jacketed bullets this poses no problems as the gilding metal appears to have a rebounding ability after passing through the chamber throats then "slugging" back up to barrel diameter.
For shooting lead bullets, reaming out the chamber throats (
http://www.cylindersmith.com/
) to .4525 then fire lapping the choke out of the barrel (
http://www.beartoothbullets.com/bulletselect/index.htm
) seems to cure all ills.
I had to do this with my Accusport Bisley 45 Colt/acp.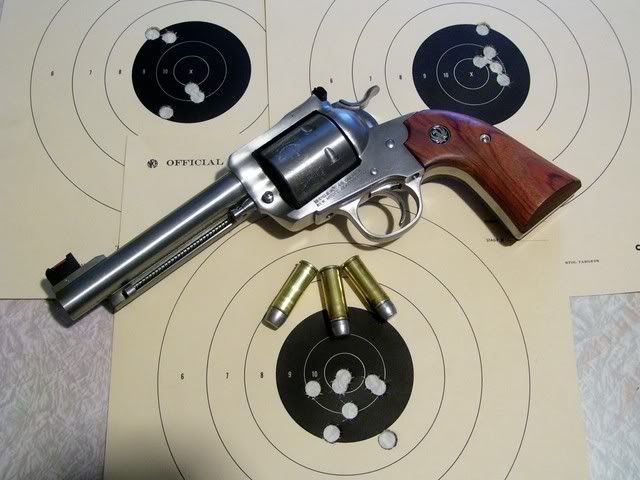 Cheers.
Jeff