In my view, the plastic Para followers are a bad design.
I had failure to feed problems with 2 Para magazines that had the plastic followers. This was on a 6.45 LDA Para Carry model. The single mag that came with it had a conventional-looking metal follower and it functioned perfectly.
While trying to troubleshoot the problem, I tried some 7 and 8 round mags I had from Wilson Combat. They functioned perfectly. But the bodies were (of course) too long and they stuck out of the grip frame of the 6.45.
This got me curious and I carefully examined the Wilson and Para followers. I noticed there were some differences in the contour of the upper surface that the rounds slide off of when they are stripped from the mag. See photo below.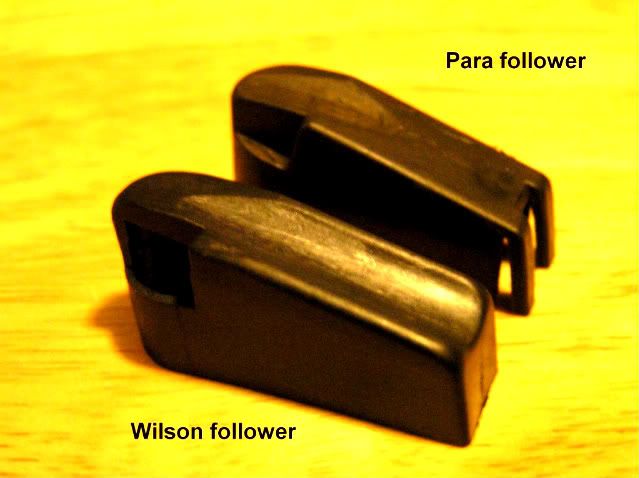 Now even more curious, I swapped a Wilson spring and follower into one of my Para mags. Problem solved. No failures to feed.
So I ordered a couple of replacement springs and followers from Wilson and installed them in my Para mags. Test firing went well. And I got through a recent IDPA match with no problems. This was with hollowpoint ammo.
I don't know for sure if it's the springs, the followers, or both. I just figured I would relate my experiences.