I've had a number of contacts asking me to make a fixed rear sight to replace the adjustable rear sight on their SR1911. It's not a BoMar cut, so I had to start fresh. I now have it in the flesh, waiting on packaging materials and the night sight versions to come back from Trijicon. Here are a couple of CAD drawings until I can get around to snapping some pics.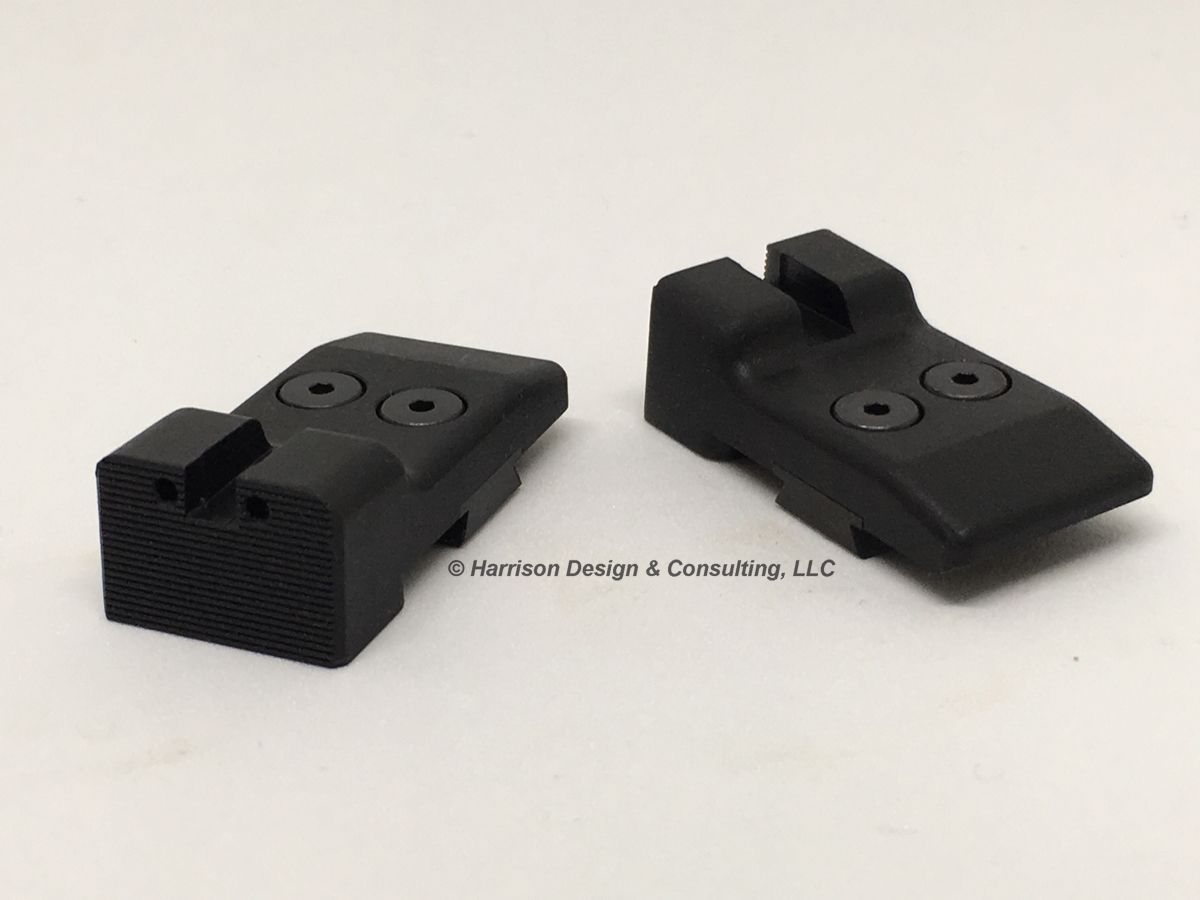 I'd like to take some good pics of the sight installed and I don't really want to buy a SR1911 to accomplish that, so I have an offer to make to you denizens of the Ruger sub-forum.
I will install a set of my HD-009 sights, front and rear in the configuration of your preference (either night sights, plain black or plain black rear with a fiber optic front) if you will ship me your pistol. You need to be willing to be with out your pistol for 2-4 weeks, depending on which sights you want.
I will only do this for one person and the guy or gal that is closest to me is the one I will do this with, so we can minimize shipping costs. Someone in metro Atlanta would be preferable.
Email me at
[email protected]
with "SR1911 Sights" in the subject line and be sure to give your city/state. Whoever turns out to be closest by the time I get the night sights back from Trijicon will be the winner.