Announcing or new IPSC AC zone Swinger target!!
This target is unique in that it mounts on a T Post without tools. Just pound the T Post into the ground at a slight angle and slide the target over the post..... THEN SHOOT!!
It will install ANYWHERE you can pound a T Post... on hillsides or rough terrain. You are no longer limited to using stands that tip and fall over requiring constant resetting and shimming with rocks and sticks. STOP FIGHTING YOUR TARGETS AND SHOOT THEM !!
If you cannot pound a T Post for whatever reason we offer the ONLY T Post stand on the market and the ONLY stand that is adjustable for hillsides and rough terrain. It is armored with AR500 3/8" steel.... and it takes firring strips too.
BUY IT HERE:
http://hangfasttargets.com/t/reactive
[IMG]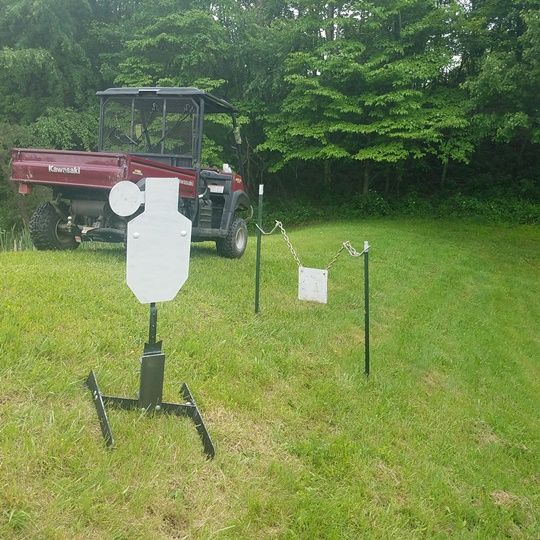 [/IMG]
WATCH THIS set up VIDEO to see the system set up and shot.
https://youtu.be/M33ZpPuK7qw