An Extremely Unscientific Specialist Test
---
I took my new Specialist to the range today with my Springfield Professional for some trigger therapy. I really can't tell the difference between the two at seven yards so I decided to put some one inch orange sticker targets out at 25 yards and see what would happen. I fired one round each at three stickers and disregarded the worst shot from each pistol. The first two photos are the Pro and the last two are the Specialist. Keep in mind the price difference:
Pro: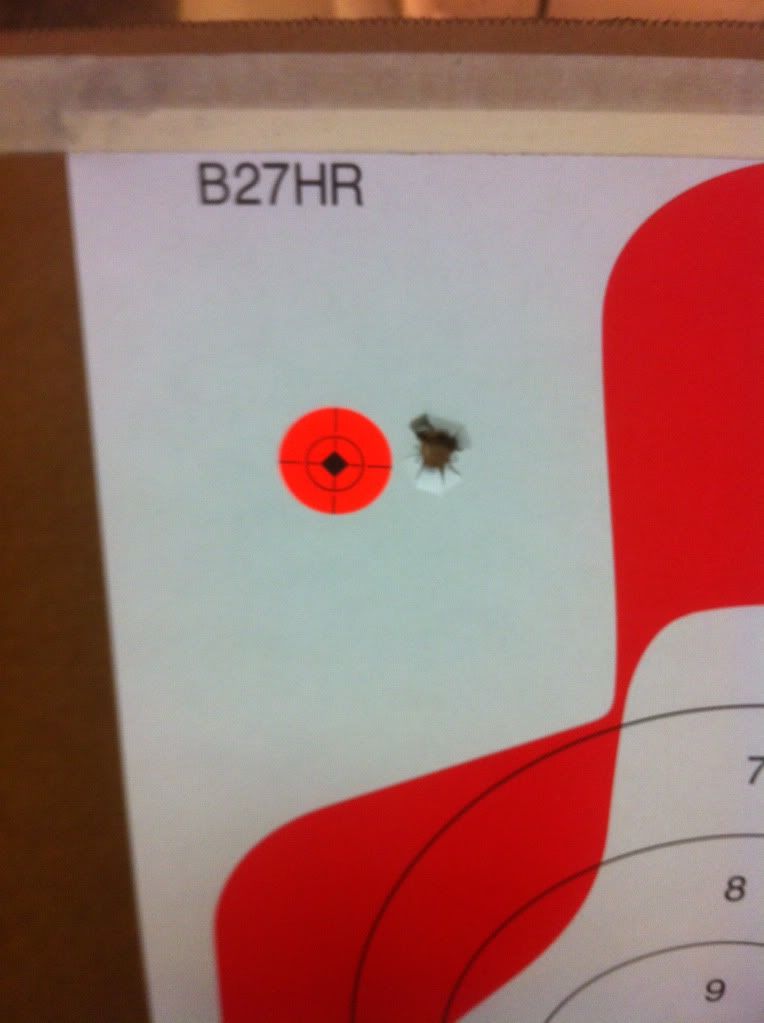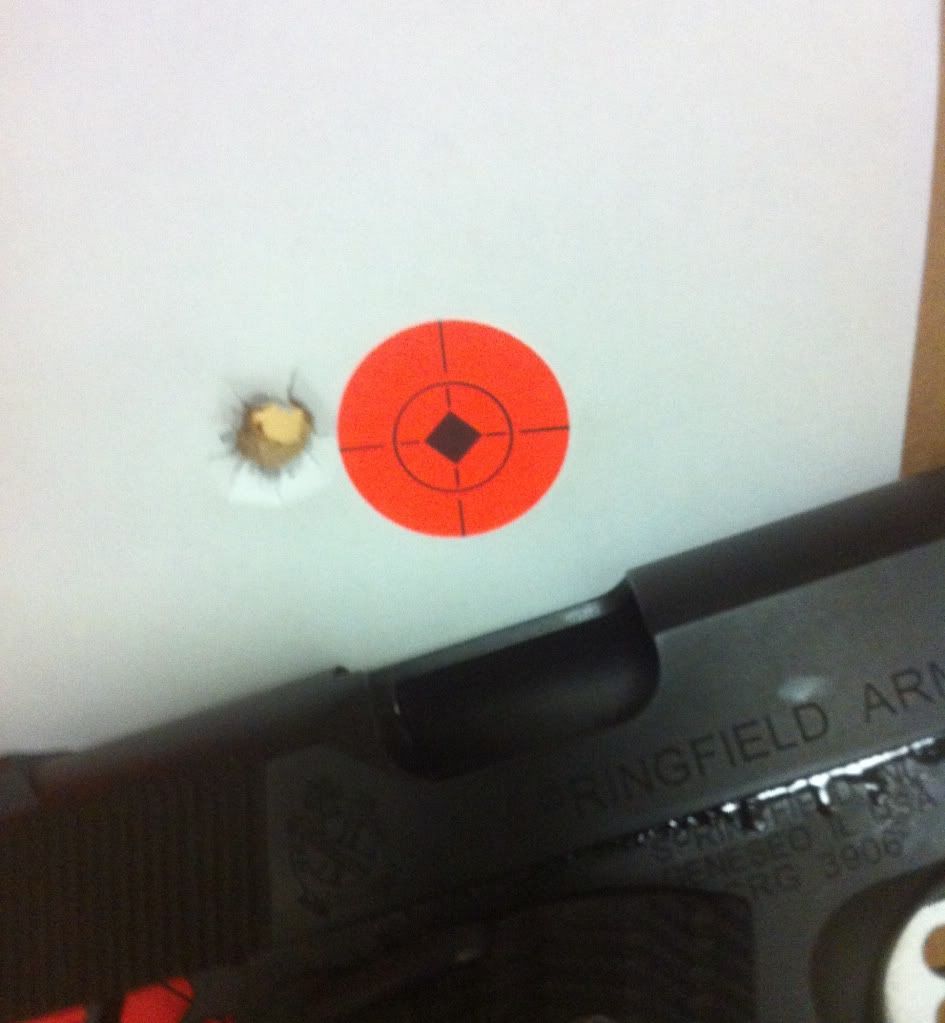 Specialist: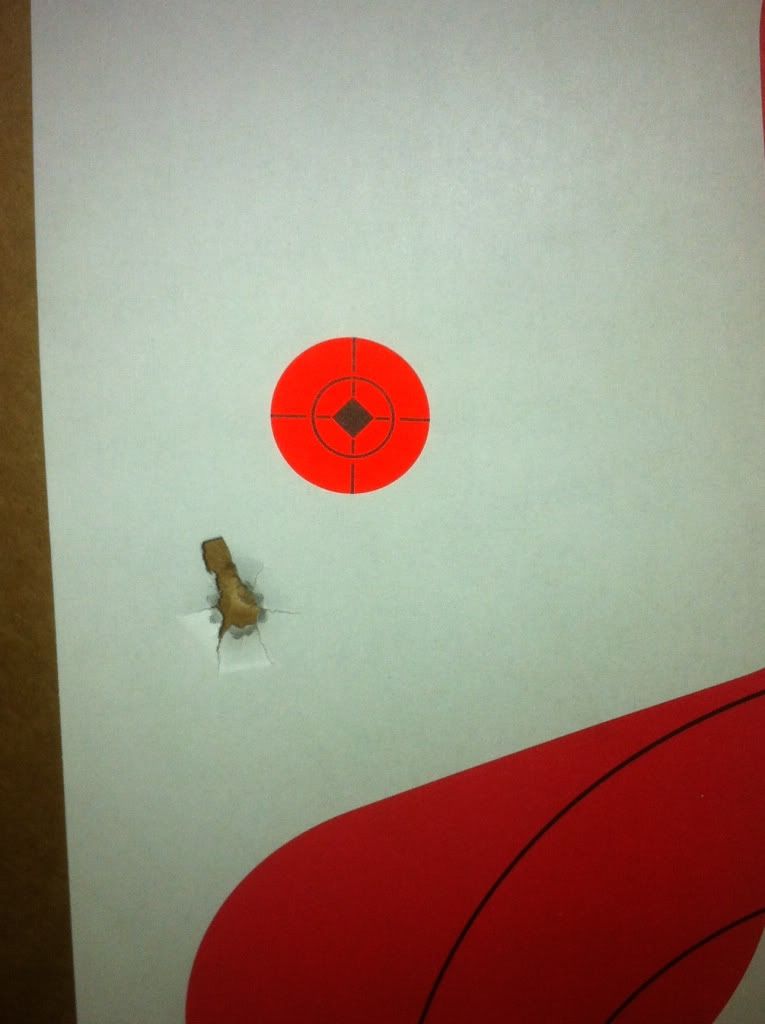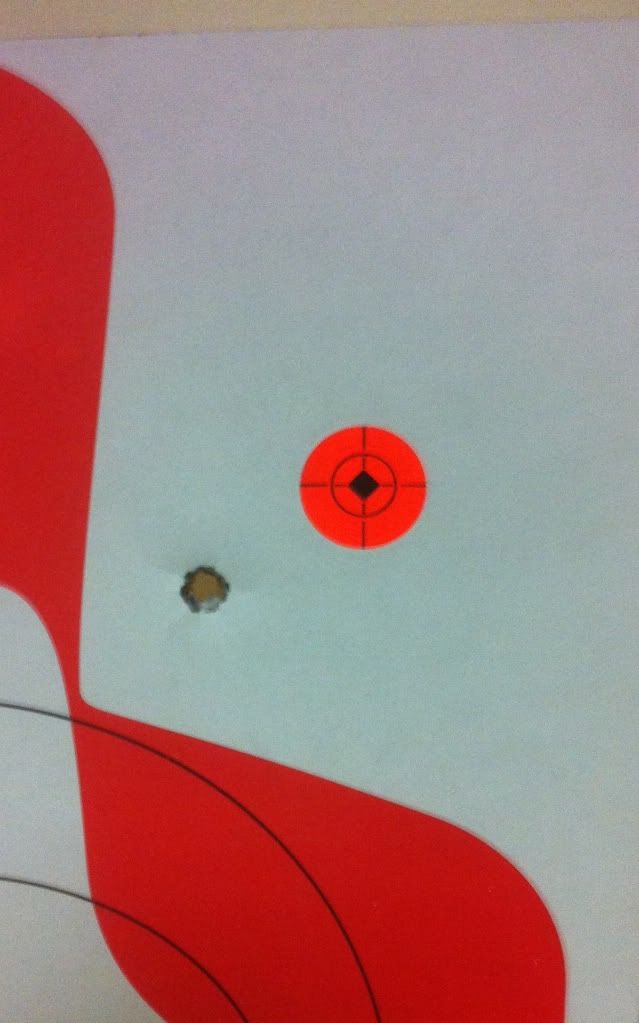 I know, it proves nothing in terms of which one is actually more accurate. However, it does prove that for $1,450.00 Dan Wesson sells you one Hell of a pistol.
The range also had a new Heritage for sale that I looked at after the range time. I can't believe how well it was built for its price point. The parts were all top notch and the fit and finish evidenced real attention to detail. I am more and more impressed with this shop all the time.
__________________
Just one of those bitter folks clinging to his guns.
Instruction: Combative Carbine & Handgun, Enh. Dynamic Handgun, Combative Carbine & Shotgun, Compulsory Carbine & Pistol Techniques, Advanced Dynamic Handgun, Enh. Carbine, Pistol & CQB Techniques, Advanced Combative Pistol, Enh. Carbine, Pistol and Night Shooting Techniques, Enh. Pistol & Carbine Techniques