WTS - Mernickle High Ride PSGM-REF1 (LH). This one is for a Government model 1911 (i.e., 5" barrel) and has been worn only a few times, so it's essentially new. These retail new for $119.95 plus shipping. This one can be yours for $90 FTF or $95 shipped w/i continental US. This is being offered on other forums, so the first posted "I'll take it" (followed with a confirming PM) will prevail.
Here's a picture of it on my Beltman (1.5") belt with a Kimber and mag inserted.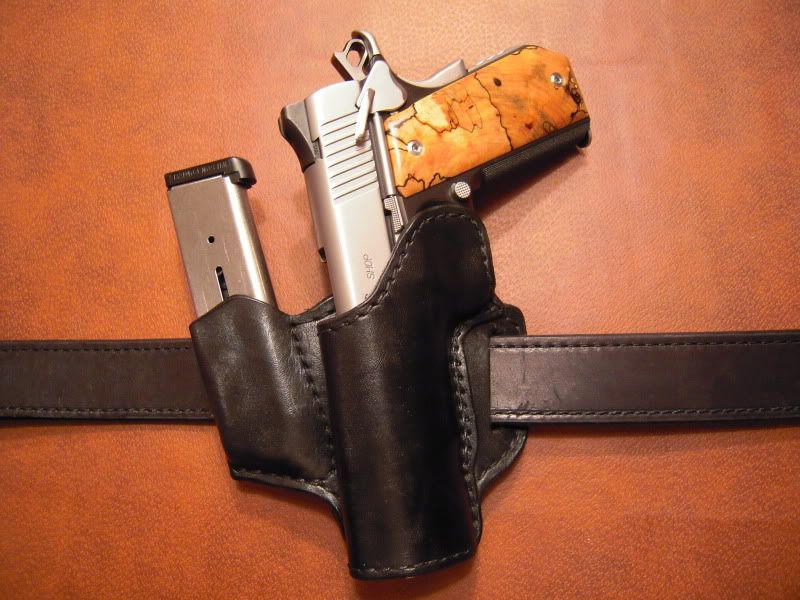 And here's the backside where you can see the clever retention flap.