I traded into a beautiful new folder this weekend. I fell in love with the action of the folder, and absolutely love the materials used in this piece: elephant ivory, mammoth ivory, titanium liners, damascus blade, etc...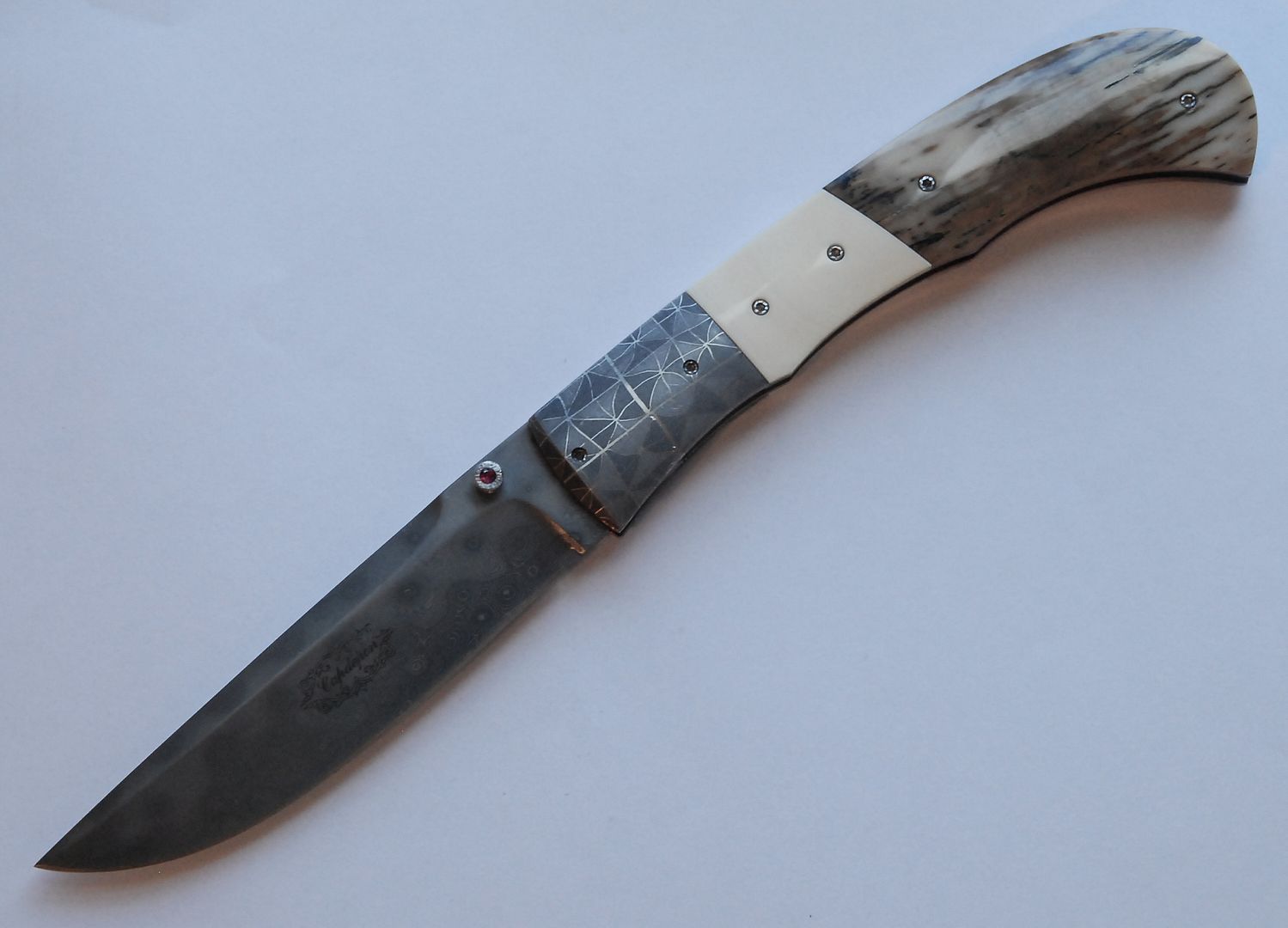 The ruby in the thumb stud is just the sort of bling I go for!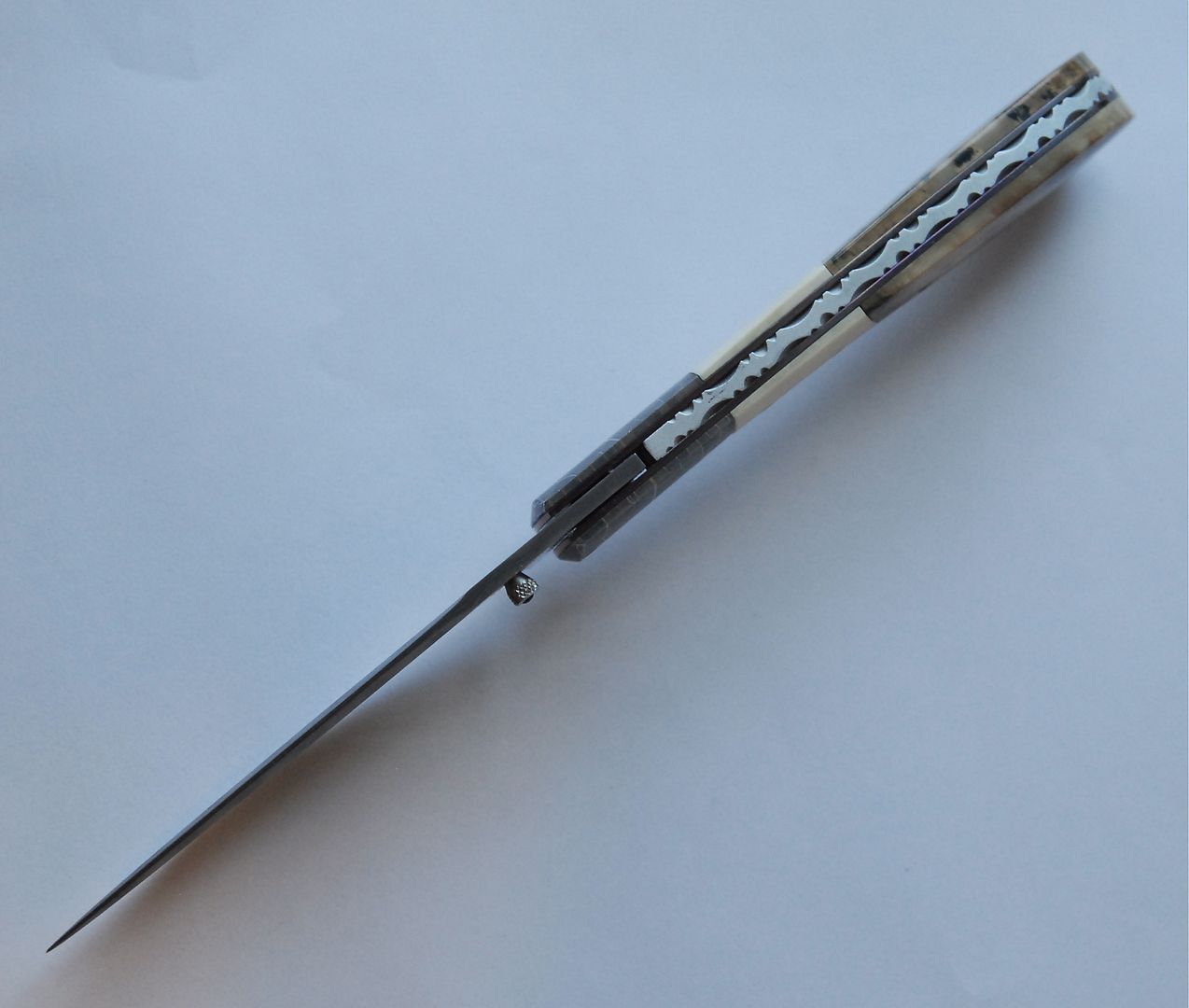 I love the beautiful file work on the spacer. This is just a magnificent piece of art that I can shave with!